UX & UI Design Intern (DK)
Do you want to work with UX and UI design? Are you eager to grow and learn and put your theoretical knowledge into play? Then here is your opportunity for a good start to your career in an IT company, with strong social cohesion.
Join the Product Development team
Join our team as a UX & UI Designer Intern and become a part of Product Development team with 27+ Danish and international colleagues. Our team consists of experts in Software and Web Development, Product Management, and Quality Assurance. This gives you a unique chance to acquire practical experience and get an opportunity to work in the eCommerce industry.
An internship with responsibility
As a UX & UI Designer Intern, you will play an important role in our team, assisting in the development and enhancement of the DynamicWeb platform. This product is targeted for 3rd party developers who implement, integrate, and extend the software to meet their clients' requirements. Your primary responsibilities as a UX & UI Designer Intern will be:
Turning design ideas into functional design specifications.
Defining and designing user interfaces and experiences in DynamicWeb with a focus on optimizing user productivity.
Analyzing UI/UX behavior and refining concepts.
Creating new features and solutions together with the UX & UI Designer and Product Managers to ensure the best possible user interactions.
Determining customers' needs and requirements by researching market changes and directions.
Attending internal meetings and getting the possibility to present your solutions.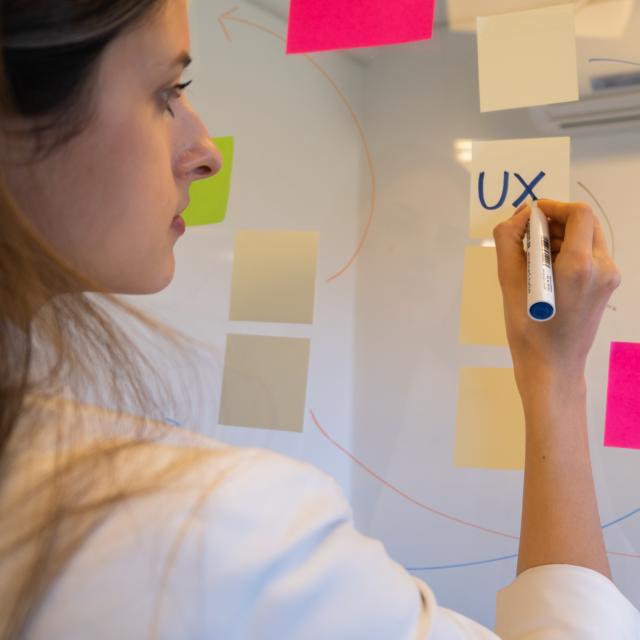 Your profile
You are passionate about UX & UI Design and staying informed about trends.
You enjoy creating low and high-fidelity prototypes using tools like Adobe XD or Figma.
You are curious, open to feedback, and not afraid to ask questions to improve and develop yourself.
You are a team player but can also work independently.
Written and oral communication skills in English (Danish is a plus).
Personality matters
You will join a humorous and social crowd, and we would love to include you in a team that:
Dedicates extra time on release days to ensure our work is of the highest quality.
Drives to a gas station to get a cake on a rainy day.
Share a Friday afternoon beer while discussing life and beyond.
Our company
DynamicWeb offers an industry-recognized, cloud-based Digital Experience Platform. We enable customers to deliver better digital customer experiences and to scale e-commerce success through our Content Management, Digital Marketing, eCommerce, and Product Information Management solutions.
We are a software company building online platforms for the people behind eCommerce. DynamicWeb's 300+ partners, and 200+ employees in offices all around the globe are proud to support well over 4.000 brands. That is why you will be working closely with some of the best Product Managers, Software Developers, Sales and Marketers because although we are 200+ employees, our mission is the same, making software simple and accessible.
Our HQ is in Aarhus, Denmark, but we have offices all over the world, and you will be working alongside colleagues in Europe, Asia, and the US.
Want to know more?
Is this the chance you have been waiting for? If you have questions, please don't hesitate to reach out to UX Designer, Kateryna Mylokosta at kmy@dynamicweb.dk
Send us your application today and don't hold back on your skills and motivation and why you would be a great addition to our team – we look forward to hearing from you!